The camp life is certainly among the best life experiences. You spend enough time in outdoors while enjoying the picturesque natural beauty of your surroundings plus taking the pleasure of being away from all the worries and tensions of your extremely busy life. In addition to that, whether you are going to camp with your friend or your family; you are going to make the best memories of your life together. Not even, you will enjoy the camping itself, but the preparations prior to setting out to the campground will also give you immense pleasure and happiness. The time spent with your loved ones is always worth cherishing, however, in camping experience you together with your dear people will happen to see the true colors of nature as well. This will positively strengthen your relationship with them as this experience does involve your time also which is priceless.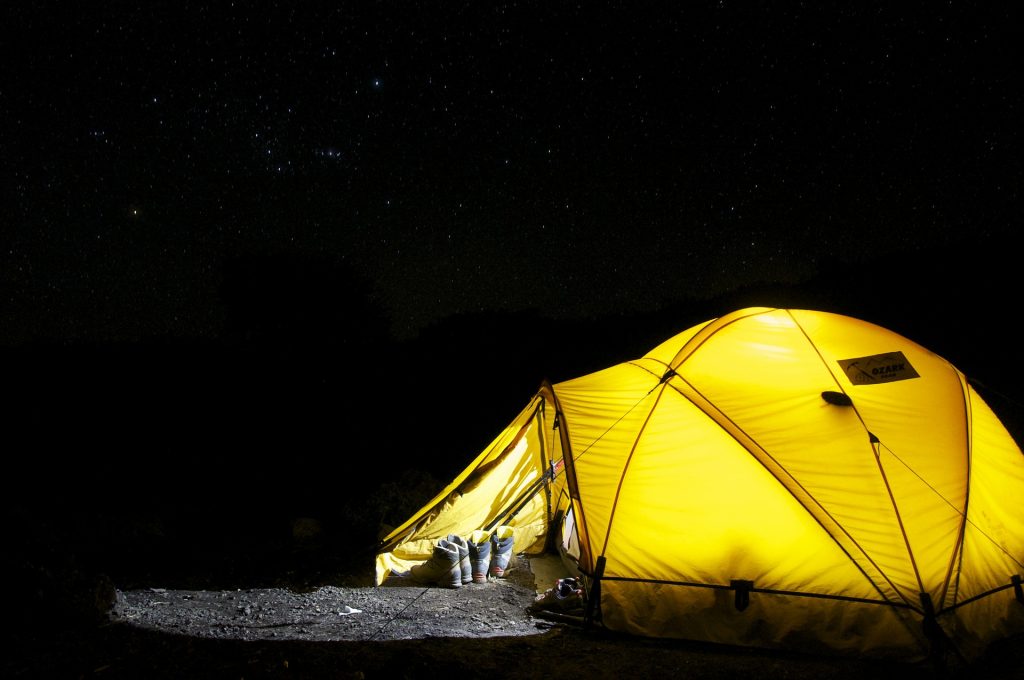 The camp life becomes a chore as well when you do not know to make this experience fun and enjoyable with proper planning and management. Just imagine! You are going to sleep outside in the wild and listening to the soothing vocal of the nightingale, the sound of the breeze of the air, the noise of the nearby flowing waterfalls, the voice of invisible small birds and insects. In the midst of the night, when the temperature levels elevate a little; that chill running all through your body. The mesmerizing fragrance of wild bushes and vegetation will take you in another world where you do not have any agonies and worries anymore. If you have no such camping experience so far then, believe me, you have missed one of the most pleasurable experiences of your life. However, it is never too late to make a plan of the camping trip with your friends or family or whoever you hold most dear in your life.
Now, come to the troubles and difficulties you are likely to face during camping if you did not plan your trip properly. The first difficulty you may encounter is the adjustment of your camping tent on the campsite. It happens when you did not set up your camp once at home prior to your leaving for the trip. Another discomfort you are likely to face is the lack of beddings, blankets, and the padding. You must carry sufficient amount of these comfort things with you to avoid any circumstantial problems.